I LOVE homegrown tomatoes!!! I always have. I remember going out to my grandparent's garden at a very young age, picking a big tomato and sitting right there on the grass to eat it....getting covered with tomato juice in the process. :) My favorite summer food was when Mama would make her fresh tomato relish...well that is what we called it then, now it is called salsa. We would just eat it as a side - without tortilla chips - and then fight over who got to drink the juice left in the bowl.
Somehow we ended up with all cherry tomato plants this year and they are all producing abundantly. So I have been making all my favorite summer fresh tomato dishes all with cherry tomatoes.
YUMMM Bruschetta!!! Salsa and chips! Fresh Summer Tomato Pasta! Caprese Salad!
I like to just throw things together when I cook, although I do like to go through recipes to get some new ideas. For supper on this very, very hot evening I thew together this salad to eat with tortilla chips.
I can tell you what is in it, but I really have no idea what the measurements are, and I don't really think it makes much difference on a dish like this. It contains: Chopped cherry tomatoes, about a half the bowlful, I tossed in a part of an onion and three kinds of peppers (one being a jalapeno) chopped and a finely diced large clove of garlic , also chopped and added about a half of a yellow squash and maybe a cup and a half of black beans and the kernels off of two cooked ears of corn, I squeezed in the juice of one lime, drizzled olive oil over the top and seasoned with freshly ground pepper and sea salt then added a generous palmful of cumin. All seasonings to taste. It is chilling out in the fridge just waiting to have some cold cooked chopped chicken added just before we eat it with tortilla chips.
I found these tomato items on Etsy.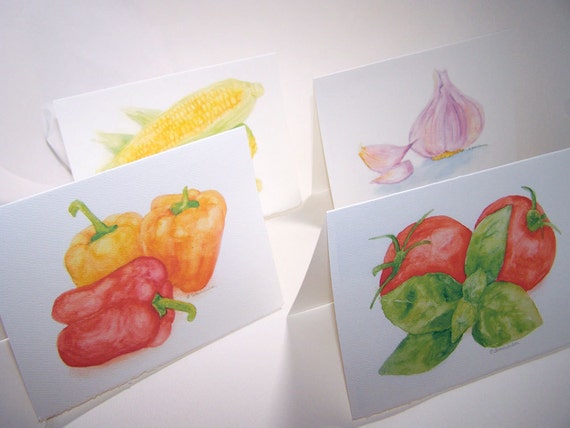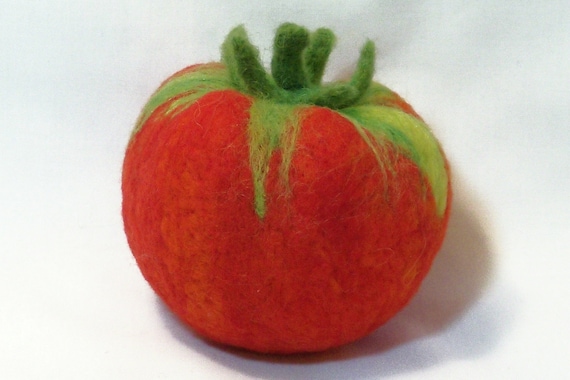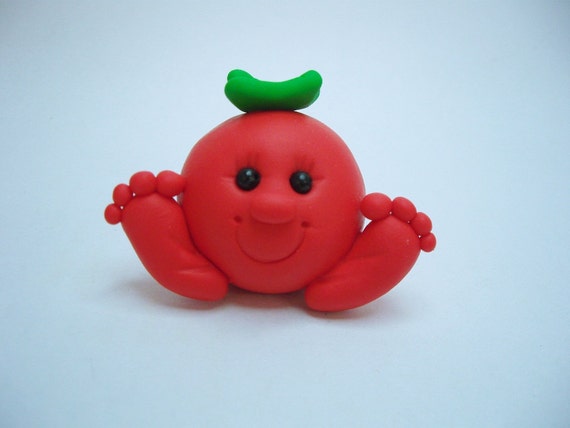 Many blessings, Zuda Gay